WALL/CORNER & OTHER GREAT PROTECTION PRODUCTS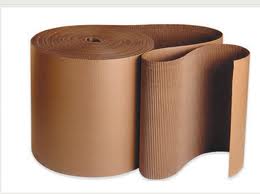 Corrugated Cardboard Rolls
Protects floors and walls.
Easy to use and remove.
Recyclable
Works great on marble, wood & tile surfaces.
Protect from scuffs, dings and scratches.
Comes in large industrial size rolls of 48″ x 250′.
ECO-Bubble™ Wrap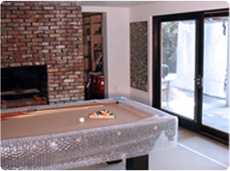 This industry favorite is great for protecting corners, door frames, walls, banisters and delicate furniture.
Economical.
Easy to use and remove.
Protects from scuffs, dings and scratches.
Works great in hallways and on banisters.
Fullfill contractual obligations to protect film locations.
Comes in large industrial size rolls of 1/2″ x 24″ x 250′.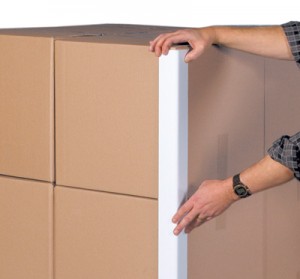 CornerProtector™
This tough, easy to use product fits around most door casings.
Backing protects delicate expensive finishes from costly damage.
Reuseable.
Easy to use and remove.
Protect from scuffs, dings and scratches.
Slim and tough enough to protect your entryways.
Great when moving heavy equipment, appliances and construction materials.
Comes in 4 feet and 6 feet
Booties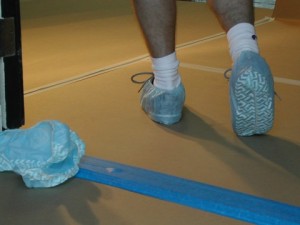 Cover filthy crew footwear with non-slip sole and elastic top booties that protect against dirt, scuffs and heel marks on carpets and floors. Great for location shoots, home tours/tech scouts, estimates, cleaning service and on-site inspections. The inexpensive and effective goodwill shoe bootie!
Maintain clean surfaces.
Eliminate tracking and scuffing during tech scouts.
Easily slips over shoes
Disposable.
Impress your customers by showing that you care about their property.
Available for most shoes sizes.
WindowProtector™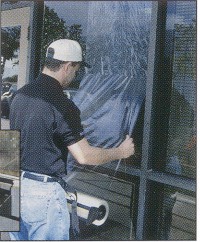 WindowProtector™ is the best way to completely cover your windows easily to protect from the damaging effects of paint, plaster, dust and dirt. This amazing cost-effective clear plastic runner will make your projects smoother and save you the many costs of clean up or replacement!
Fast window protection.
Low tack adhesive that wont leave a sticky residue.
Easy to apply & easy to remove.
Won't harm trim or seals.
Temporary protection – up to 120 days.
Works great on glass, plastic, aluminum and finished metal.
Protect from paint, scratches, dust, moisture and general construction.
Exterior/Interior use.
Application takes a fraction of the time of conventional masking methods.